Bike Ottawa Interactive Maps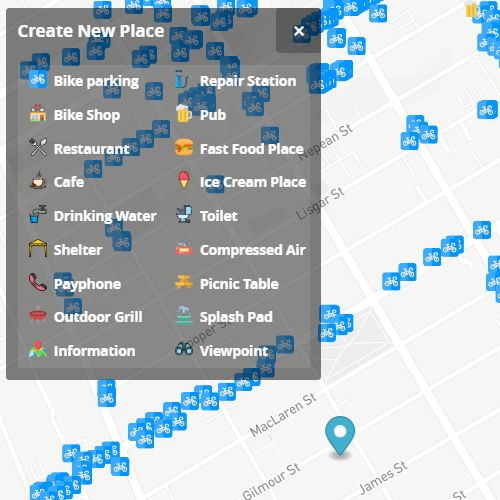 Amenities
Map of #ottbike amenities - from bike parking to water fountains and payphones. Submit yours if you see something missing.
Route Planner
Flexible cycling route planner. You can specify what to avoid (i.e unsafe/unpaved/unplowed roads and pathways) and build your route. Explore route qualities, share and export it.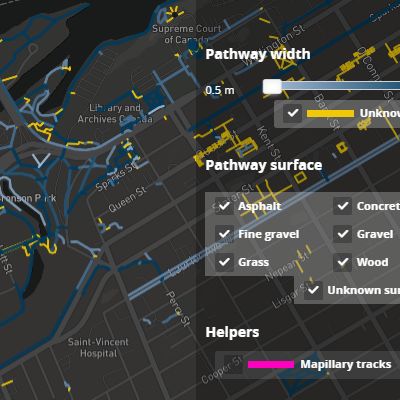 Pathways
All pathways in Ottawa-Gatineau and their properties. We use this data for routing and LTS map. You can add any missing properties, such as width, surface, condition in one click.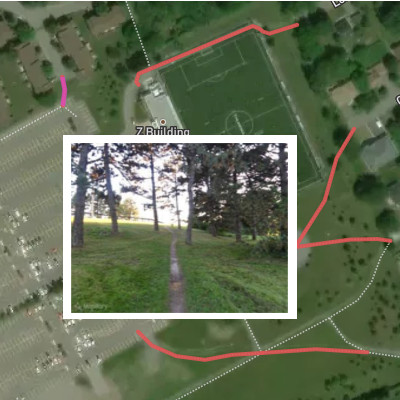 Desire Paths
Map of desire lines in Ottawa. Help us maintain it by suggesting those that are missing.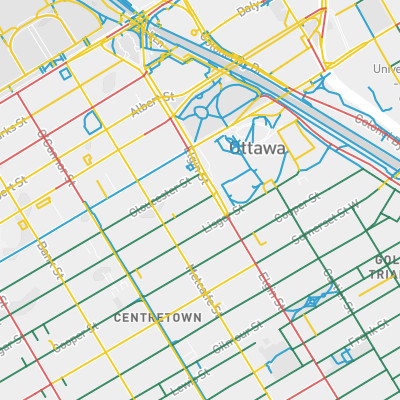 Stress Map
Cycling stress map. Shows level of traffic stress (LTS) for every road in the city based on OpenStreetMap and LTS Analyzer model.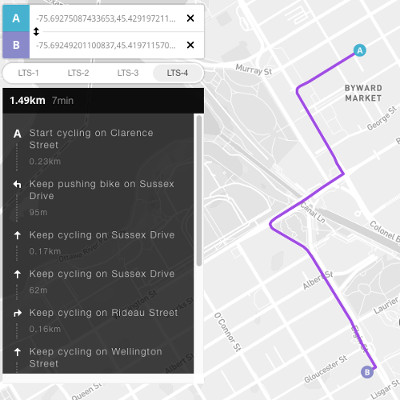 LTS Routing
Cycling routing app based on OSRM and LTS map. You can choose your acceptable level of traffic stress for the route you are planning.